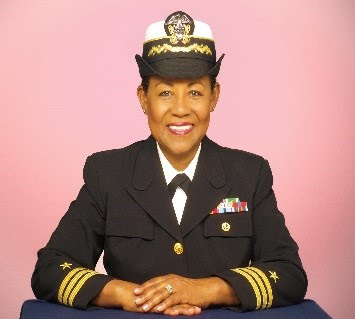 As this year draws to a close, I wish you and yours a Happy Holiday Season and a prosperous New Year!  We have had an eventful year at NNOA and I know that 2017 will be just as fruitful as the year past.
It has been a pleasure to serve those who serve the Sea Services and our Nation with honor, courage, and commitment.  We want to take this opportunity to thank all our members and especially those who have done yeoman's work as volunteers to keep the ship moving.  We are reminded daily of your talents and professionalism. Without you putting forth the best of your abilities, NNOA would not be the premier organization that it is today.
As you enjoy this wonderful holiday season, please remember those who are away from home and their loved ones. Many of our shipmates are deployed in harm's way this holiday season. Others will be underway, in the field, or overseas, far away from family and friends. Please reach out to your shipmates and fellow warriors. Let them know you are there for support if needed. By the same token, do not hesitate to raise your hand and ask for help if you need it.
Thank you for all you do to support the Sea Services.  We look forward to working with you to make 2017 a standout year for our collective growth and development! 
Denise J. McCallaCreary, CDR, USN, RET
President